On an otherwise bright day in New Delhi, Indian democracy passed through what was perhaps the darkest phase of its 60-year-old history as three parliamentarians from the opposition right-wing Bharatiya Janata Party emptied a bag full of currency notes worth Rs 10 million ($250,000) onto the main table in the House. The money, they claimed, was an advance for a Rs 90 million bribe offered to them by leaders of the centrist ruling coalition – including Congress President Sonia Gandhi's senior aide -to secure their abstention from voting, and thus facilitate the government's victory. Media reports pegged the "market rate" for the horse-trading at $750,000 for an abstention and $9 million for a cross-vote.The repeated television images of the "note-bomb"- MPs waving the wads of currency before a packed House – stunned the nation. Of course, we all knew it happened under wraps. Plus, corruption in the Indian polity has not escaped detailed media scrutiny since the early and mid-1990s (after the advent of cable-TV news channels in the country) when exposes became easier with advanced snooping technologies like hidden cameras:• In the famous Jharkhand Mukti Morcha Bribery Case (1993) four JMM MPs were penalized for accepting cash worth Rs 16 million to shore up the minority Congress government of Prime Minister P.V.Narasimha Rao from toppling.• Sukh Ram, a communications minister in that same administration, grabbed the headlines three years later when Rs 36 million of unaccounted-for cash was unearthed from his house.• The Big Bull Harshad Mehta, prime accused in the largest securities scam of the Indian stock market, claimed he had bribed then PM Narasimha Rao with a suitcase containing Rs 10 million.• BJP President Bangaru Laxman was trapped in a 2001 television sting operation accepting money from investigative reporters posing as defence contractors.• Eleven MPs were exposed after a similar sting operation a couple of years ago showed them taking cash for asking questions in parliament.But what set apart last month's cash-for votes-scam apart from the previous exposes was its setting. Despite frequent reports of unruly scenes in the state legislatures, the Indian Parliament commands a measure of awe and respect in the average citizen. The gloom that descended on the country the day it was attacked in 2001 was almost palpable. Indians by and large would readily discount the integrity of their law-makers, but the semi-circular tall-pillared edifice of the Parliament somehow remains – or remained till July 22 – a majestic and revered symbol of people power. Bandying around tainted money on its floor was nothing short of desecrating a temple's sanctity.This trust-vote had another significance. Never in recent memory has a political event revealed so much about ourselves as a people, crystallized and brought into sharp focus so many hitherto tentative or blurred equations, and served to expose the murky underground of Indian politics once and for all – while seeming, on the surface, to merely endorse an administrative status quo.The vote firmed up Dr.Manmohan Singh in the prime ministerial saddle, but also showed us what life in the hurly-burly of realpolitik can do to a political innocent. By taking charge of his party's managerial reins and guiding it to victory in the trust-vote, Singh has traversed that fiction-character arc from egghead academic through strait-jacketed technocrat to savvy politician. Is the good doctor now writing his own scripts?For a person who until recently was meek and shy to the point of shunning media publicity, the so-called puppet PM surprised all with his pro-active body language and his willingness – particularly in the days preceding the debate over the trust-vote – to flash V-for-victory and thumbs-up signs to television cameras and even walk up to reporters of his own accord to make statements and answer questions. And with his uncharacteristically personal counter-attack on BJP's Lal Krishna Advani in his closing speech before the voting.The vote, without actually saying so, has cleared the way for the nuclear deal with the US government. It sealed India's commitment to the 123-Agreement as the deal is officially called, and has now tossed the file back onto the Bush administration's table for further action.This indirect but no less emphatic clearance of the deal has taken the sting out of the Left Front's tail. And rendered the Front – which sought to bring down the Singh government on the issue of the N-deal – irrelevant at least until the general elections early next year. With the Front off his back, Singh can push for further open-market reforms. That's something India's stock market eagerly anticipates, as evidenced by a sizable post-vote bull-run.During the trust-vote debate, Lalu Prasad Yadav, the Bihari strongman and the administration's resident clown, whose antics have served to camouflage his less innocuous irregularities, further needled the Left party leaders for badmouthing the US government in public and then sending their kids to American schools and nursing a quiet penchant for American-made wrist-watches!The American connection showed up in another, even more eagerly-awaited speech. In a Reaganesque twist, Rahul Gandhi, the Congress Party's PM-in-waiting and a Harvard alumnus, introduced the story of Kalawati, a real-life widow whose farmer-husband had killed himself because of insurmountable debts. The link however was too far-fetched: one needs an awfully big leap of faith and foresight to be convinced that the nuclear-power deal (with its "more electricity, so more development, so less poverty" logic) would see Kalawati through her present problems. The Nehru-Gandhi family scion couldn't have asked for a better moment to make his mark in Parliament before a nation-wide television audience. He squandered it.The vote has resulted in the reworking of political equations across ideological divides, rendering party labels meaningless. And if, as some observers believe, ideology has been dead in Indian politics for some time now, the vote simply issued its death certificate. Imagine the Left willing to vote with the Right, and politicos affiliating with parties they had been denouncing ad nauseam. But the reworking also betrayed a silent caste prejudice. Analysts are unwilling to dismiss the allegations by Dalit (low-caste) leader Ms. Mayawati that the BJP leadership, sensing that she would emerge as a consensus candidate for the post of Prime Minister if the Singh government fell, actually colluded with the latter to ensure its victory and survival. Look out for Mayawati to make waves in the next general election.The vote also brought to the fore the all-round trivialization of politics by the country's media. When the Times of India, considered to be a newspaper of record rather like the New York Times, front-pages stories comparing the build-up to the confidence-motion vote in terms of a T20 cricket match, other media commentators could be forgiven for calling Omar Abdullah's debate speech "stirring and inspirational," because he began on an impassioned note, saying he was a Muslim and an Indian and found no difference between the two. The media, one suspects, failed to recognize the nuanced distinction between a parliamentary debate and a political rally.The final straw came during the final voting. The Parliament's electronic vote-registering system failed to register as many as 54 of the total 541 votes. (They were later counted manually.) Turned out that this was the combined result of a snag in the system as well as the inept handling of the buttons by parliamentarians. Think: Nearly 600 million Indians cast their votes on electronic voting machines in every parliamentary election with little or no fuss, while one in every ten of those they elect can't find the right button to press in a historic trust-vote. Think: India boasts of the world-class techies it produces, while its premier law-making institution struggles with a sub-standard electronic voting system.A sad casualty of the trust-vote was Speaker Somnath Chatterjee's 40-plus-year-old association with his party. Chatterjee, whose Santa Claus-like figure and deep stentorian voice, as much as his stature as a veteran parliamentarian, have for long helped in maintaining order in the House, was expelled from primary membership by the Communist (Marxist) Party's politburo, because he refused to step down from the Speaker's post to vote with his party against the Singh government. The law – which treats a Speaker as a neutral in such trust-votes except in the case of a tie – was clearly in favor of Chatterjee, himself a Constitutional expert. But his party bosses weren't impressed. Barely hiding his rage, Dada (as he's fondly called) later told reporters: "I am a small man, only big in size."That's precisely how the nation felt about itself on that sleazy cash-for-notes day in July.  Related Items
read more
Former Trinamool Congress leader and ex-Mayor Sovan Chatterjee delivered a new twist in Bengal politics on Tuesday when he visited Chief Minister Mamata Banerjee on the occasion of Bhai Phonta. Mr. Chatterjee had recently joined the BJP and the decision to meet Ms. Banerjee embarrassed the top BJP leaders."Anyone can meet any other person during an auspicious occasion. He has been visiting her [Ms. Banerjee] for several years during Bhai Phonta. It is not an issue," said BJP State president Dilip Ghosh.Ms. Banerjee or Mr. Chatterjee did not comment about the visit.
Read Next Norwood anchored the Painters' defense against TNT's fiery import Glen Rice Jr., who shot just 8-of-28 from the field, including 1-of-12 from long range.And playing good defense was also ROS coach Caloy Garcia's reminder to his players before the game.FEATURED STORIESSPORTSWATCH: Drones light up sky in final leg of SEA Games torch runSPORTSSEA Games: Philippines picks up 1st win in men's water poloSPORTSMalditas save PH from shutout"I told them from the beginning we're a good matchup against TNT. Matchup-wise with the import, with the locals, I believe that we're almost running the same system, so it's all about who wants it more on the defensive side," he said after his team eked out a 106-102 win to stay alive for a semifinals ticket.Norwood was the primary defender tasked to slow down Rice, who is coming off a 36-point performance in a blowout win over Barangay Ginebra four nights ago. Fire hits houses in Mandaluyong City PBA IMAGESGabe Norwood wasn't around when Rain or Shine handily beat TNT in the elimination round last month.The Elasto Painters may not have needed Norwood as much that time, but they certainly needed his services in their quarterfinals duel on Wednesday.ADVERTISEMENT "It's a good effort for us in the endgame but that's not how we win games. We need to play hard. The good thing about this is we showed that we can beat them if we play like that for the whole game," Rice said. "But it's gonna be hard for te team team if we play like that only for a quarter or half a quarter.""No pressure. We're still in the same position that we were in today. We gotta win one game. I think we fine. Coaches have to adjust a little bit but I think we're fine." Don't miss out on the latest news and information. Frontrow holds fun run to raise funds for young cancer patients  Makabayan bloc: Duterte suspension order on rice importation only a 'media stunt' PLAY LIST 02:46Makabayan bloc: Duterte suspension order on rice importation only a 'media stunt'00:50Trending Articles00:50Trending Articles01:37Protesters burn down Iran consulate in Najaf01:47Panelo casts doubts on Robredo's drug war 'discoveries'01:29Police teams find crossbows, bows in HK university01:35Panelo suggests discounted SEA Games tickets for students02:49Robredo: True leaders perform well despite having 'uninspiring' boss02:42PH underwater hockey team aims to make waves in SEA Games LATEST STORIES LOOK: Loisa Andalio, Ronnie Alonte unwind in Amanpulo for 3rd anniversary BSP sees higher prices in November, but expects stronger peso, low rice costs to put up fight Nonong Araneta re-elected as PFF president Norwood knows how good of a player Rice is, especially on the offensive end and the swingman thinks, the former Washington Wizard is not going to miss those many shots in the do-or-die on Friday."There won't be many nights when Glen Rice's gonna shoot 7-for-20 something. Lot of those are open looks that didn't drop," said Norwood, who also gave the Painters a lift offensively with 15 points on 4-of-7 shooting from downtown.Rice is also not the only player Rain or Shine has to watch out for."We just gotta come out and make them work for their shots. Jayson and also Kelly came out. Semerad played well. There's a lot of threats over there that we gotta concentrate on."Rice is confident TNT can bounce back. It also helped that despite the loss, the KaTropa gave themselves a chance to win in the end even after facing a 20-point lead midway through the fourth quarter.ADVERTISEMENT Fire hits houses in Mandaluyong City MOST READ Brace for potentially devastating typhoon approaching PH – NDRRMC Typhoon Kammuri accelerates, gains strength en route to PH Matt Nieto reaping rewards of hardwork over off season View comments
read more
Chennai, Feb 25 (PTI) Victorious March, ridden by Zulquar Nain, won the C.S. Loganathan cup, the prime event of the races held here today.The winner, trained by Saddam Iqbal, is a property of Dr Saddam Iqbal, V. Sathish Kumar and Jopseph Prabhakaran.Six favourites obliged in a card of eight events. PTI ROH MAV CM
Free-scoring Arsenal replaced Chelsea as Premier League leaders as goals either side of half-time by Theo Walcott and Mesut Ozil helped them recover from a slow start to beat Stoke City 3-1 on Saturday.A rash challenge by Granit Xhaka on Joe Allen gave Charlie Adam the chance to put Stoke ahead from the penalty spot after 29 minutes and the Scot dispatched his spot-kick with ease.Arsenal raised their game and equalised three minutes before the break when Walcott stabbed in Hector Bellerin's low cross.Ozil's looping header over stranded Stoke keeper Lee Grant put Arsenal ahead five minutes after the interval before substitute Alex Iwobi ran through to give Arsenal the two-goal victory they needed to top the table on goals scored.PALACE HOLD HULL IN THRILLERCrystal Palace played its part in another English Premier League thriller by scoring an 89th-minute equalizer to salvage a 3-3 draw at Hull on Saturday.Substitute Fraizer Campbell grabbed the last of five second-half goals at KCOM Stadium to rescue Palace, which lost 5-4 at Swansea two weeks ago in its previous away game.Hull, which climbed to third from bottom, went ahead through a 26th-minute penalty from Robert Snodgrass before Christian Benteke equalized in the 53rd, also from the spot.Wilfried Zaha scored from a long-range strike to put Palace 2-1 in front but Hull hit back with goals by Adama Diomande and Jake Livermore in the 72nd and 78th minutes, respectively.With both teams piling forward in an end-to-end match, Zaha sent in a cross and Campbell – a former Hull player – headed home.advertisementHull remained with just one win since August. Palace was three points clear of the relegation zone.SWANSEA HAMMER STRUGGLING SUNDERLANDUnder-fire manager Bob Bradley had his best day so far in the English Premier League as Swansea beat fellow struggler Sunderland 3-0 to move out of the relegation zone on Saturday.The American coach came into the home game with only one win in his seven matches in charge, and Swansea at the bottom of the league table.But the Swans surged to their biggest win of the season with three goals after the interval – a second-half penalty from Gylfi Sigurdsson and a Fernando Llorente double.The win moves Swansea up three places to 17th with 12 points from 15 games. It will drop back into danger if West Ham gets a point or more at Liverpool on Sunday.BURNLEY OUTCLASS BOURNEMOUTH IN FIRST EPL MEETINGJeff Hendrick's dipping volley helped Burnley to a 3-2 victory over Bournemouth in the first-ever top-flight encounter between the English Premier League sides on Saturday.It was an unhappy return for Eddie Howe, who left Bournemouth to manage Burnley in 2011 and 2012 before returning to the south-coast club.Burnley has relied on its home form to stay out of the relegation zone, collecting 16 of its 17 points in the first 15 games at Turf Moor.Hendrick's stunning opener and Stephen Ward's sliding shot sent Burnley into a 2-0 lead by the 16th minute. Benik Afobe pulled one back in first-half stoppage time and it took George Boyd until the 75th to restore Burnley's two-goal cushion.Bournemouth briefly threatened to emulate its late comeback victory over Liverpool last weekend when Charlie Daniels netted in the 90th. This time, though, not even a point could be salvaged.Bournemouth is a point ahead of Burnley in 11th place.(With inputs from AP)
read more
The Supreme Court on Thursday quashed a criminal complaint against former India cricket captain Mahendra Singh Dhoni by an Andhra Pradesh resident following his depiction as Lord Vishnu by a business magazine.Quashing the criminal complaint, the bench headed by Justice Dipak Misra said that the ingredients of the offence alleged in the criminal complaint amounting to hurting the religious feelings of the complainant are not made out.Another bench of the apex court had in September last year quashed an identical complaint filed by another complainant before a court in Bengaluru.In the magazine cover that was released in 2013, Dhoni — dressed up as Lord Vishnu — was seen holding several objects in his hands, including a shoe.A court in Anantapur, Andhra Pradesh had issued a non-bailable warrant against him for allegedly hurting religious sentiments.That had prompted Dhoni to approach the Supreme Court seeking quashing of the criminal proceedings against him.
read more
South Korean major Samsung launched the Z4 smartphone on Friday. "Beginning in May, the Samsung Z4 will launch in select countries, starting in India and will be available in black, gold and silver depending on the market," the company said in a press statement. Geared towards feature-phone users who are looking to make a switch to smartphones, the Samsung Z4 is powered by Samsung's in-house Tizen (Tizen 3.0) operating system which is a custom fork of Android. It is a follow up to the company's previously launched Z2.The Samsung Z2, although all-plastic, has curved 2.5D glass on the front that enhances looks and aesthetics. It comes with a 4.5-inch WVGA (480×800) display and is powered by a 1.5GHz quad core processor (unspecified chipset) coupled with 1GB of RAM. It comes with a 5-megapixel camera on the rear with dual flash LED and a 5-megapixel camera on the front with flash.The dual-SIM Samsung Z4 supports 4G LTE, VoLTE, and VoWiFi. It is backed by a 2,050mAh battery."The Samsung Z4 brings a simplified mobile experience to first time smartphone users and represents our ongoing commitment to expanding the Tizen ecosystem," DJ Koh, president of Mobile Communications Business, Samsung Electronics said.Samsung launched the Z2 in India in August last year at a price of Rs 4,590.The Z2 features an all-plastic body with a textured back. It comes with a 4-inch display and is powered by a 1.5Ghz quad-core processor clubbed with 1GB RAM and 8GB of memory which is further expandable by up to 128GB via micro-SD card. The dual-SIM phone runs Tizen OS and supports 4G LTE (VoLTE-ready).advertisementAccording to Samsung, Tizen OS gives the phone an intuitive interface, easy access to top 8 applications on the screen among other smart features. Moreover the phone also come pre-bundeled with my money transfer app which allows users to check their bank balance, get mini statement and transfer money.The phone also supports offline maps and web pages alongside 12 Indian languages. At the same time, the phone's Smart Tutor feature lets first-time users get a guided tour to use the device. You also get Samsung's proprietary ultra data saving and S Bike mode.On the camera front, it sports a 5-megapixel camera on the rear and VGA snapper on the front. The phone is backed by a 1,500 mAh battery.Also Read: Samsung Z2 quick review: This can be your first smartphone
read more
Malaysia Cup 'It's not meant to be' – Abu Bakar laments PKNP's wasted chance of reaching semis Zulhilmi Zainal Last updated 2 years ago 08:15 25/9/2017 FacebookTwitterRedditcopy Comments(0)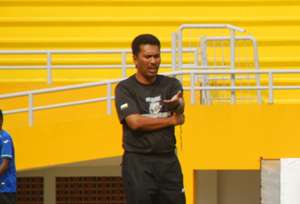 Goal / Muhammad Iqbal Malaysia Cup PKNP v FELDA United FELDA United PKNP Malaysia Cup dark horse PKNP were the victims of a spectacular come-from-behind Felda United win in their Malaysia Cup quarter-final tie. BY        ZULHILMI ZAINAL       Follow on Twitter Speaking to the press following their 4-1 Malaysia Cup second leg quarter-final defeat to Felda United on Sunday, PKNP FC head coach Abu Bakar Fadzim lamented his men's over-confidence in the match.Despite having come away the first leg victors with a 3-1 win and taken a 1-0 lead in the second leg at the Shah Alam Stadium through Hyeon Woo Kim's 28th minute goal, the dark horse Premier League side would go on to concede four goals in the remainder of the tie, and lose 5-4 on aggregate."After leading, we somehow were surprised by two soft goals in the final 10 minutes (of the first half). We should have pressed more and played with more discipline if we really wanted to qualify for the semis. Editors' Picks 'I'm getting better' – Can Man Utd flop Fred save his Old Trafford career? Why Barcelona god Messi will never be worshipped in the same way in Argentina Lyon treble & England heartbreak: The full story behind Lucy Bronze's dramatic 2019 Liverpool v Man City is now the league's biggest rivalry and the bitterness is growing "Instead we made another error and lost concentration in the first five minutes of the second half, and an experienced Felda punished us for that."For me, the boys have given their best but maybe it just wasn't meant to be our time. We were too comfortable and over-confident, and wasted our chance to be in the semi-finals."Our young boys must take this as a lesson, and now move on by redirecting our focus on the remaining two games in the Premier League," he remarked.Asked by Goal about the effect of the defeat on his side's morale, as they are still in the running for promotion to the 2018 Super League with two matches left to go, the former Perak head coach responded that they have nothing to lose."I can't deny it will affect us as we had one foot in the door, but I will monitor them in the coming days."We will come back as we have nothing to lose and we've proven that by reaching the quarter-final stage, only that we lost to a complete team. We will focus on the remaining two (league) matches," noted Abu Bakar.
read more
Bayern Munich president Uli Hoeness and sporting director Hasan Salihamidzic say Alphonso Davies has the potential to be a huge success at the Allianz Arena.The 18-year-old became the most expensive transfer in Major League Soccer history when he joined Bayern for $13.5 million (€11.5m/£10m) in July.The Bavarian giants are believed to have beaten a number of rivals to land the highly rated teenager including Real Madrid and Manchester United. Article continues below Editors' Picks 'There is no creativity' – Can Solskjaer get Man Utd scoring freely again? 'Everyone legged it on to the pitch!' – How Foden went from Man City superfan to future superstar Emery out of jail – for now – as brilliant Pepe papers over Arsenal's cracks What is Manchester United's ownership situation and how would Kevin Glazer's sale of shares affect the club? Having spent the remainder for the 2018 MLS season with Vancouver, Davies linked up for training with the Bayern first-team squad in November before officially joining the Bundesliga champions on January 1.The Canada international will now travel to Doha to join up with the squad on their warm-weather training camp.Bayern boss Niko Kovac has already confirmed that the winger, who only turned 18 in November, will be in contention for a first-team place when the Bundesliga resumes after the winter break.He is held in equally high regard by the Bayern hierarchy, with both Hoeness and Salihamidzic talking up the teenager's potential."I have never seen him play. But I've heard he will be a bomb. That's where I trust my sporting director [Salihamidzic]," Hoeness told Bild.Salihamidzic added: "He is a great talent. Alphonso is a super boy, a super character. He is hungry and wants to show what he can do."We will take care of Alphonso, and not build hype around him. It is very important that he can quietly establish himself and get used to the Bundesliga. If we give him enough time, he has a lot of potential to do a great job here."Davies made his professional debut for the Whitecaps at the age of just 15 and went on to make 65 appearances for the club, scoring eight goals.He made his international debut for Canada against Curacao in June 2017 at the age of 16.Later that summer he was included in the Canada squad Concacaf Gold Cup, going on to be the tournament's top scorer, win the Young Player of the Tournament award and be named in the tournament's Best XI.
read more
MIAMI GARDENS, FL – NOVEMBER 23: The Miami Hurricanes take the field during a game against the Virginia Cavaliers at Sun Life Stadium on November 23, 2013 in Miami Gardens, Florida. (Photo by Mike Ehrmann/Getty Images)Manny Diaz might not be away from Miami for very long.The Hurricanes' former defensive coordinator, who was hired as Temple's head coach earlier this month, is reportedly a candidate for Miami's head coaching gig.Diaz was arguably the top recruiter for Mark Richt, who announced his retirement from Miami earlier today.Yahoo! Sports' Pete Thamel reports that Diaz has already spoken to Miami officials."Source: Temple coach Manny Diaz is being strongly considered as next coach at Miami. He spoke to UM officials today. Buyout is significant at $4 million, but UM officials know they'd be getting a top defense and strong local ties," he reports.Source: Temple coach Manny Diaz is being strongly considered as next coach at Miami. He spoke to UM officials today. Buyout is significant at $4 million, but UM officials know they'd be getting a top defense and strong local ties. https://t.co/NjPiQF1QVl— Pete Thamel (@PeteThamel) December 31, 2018Diaz was reportedly spotted on Miami's campus earlier today.Miami's athletic director was asked about Diaz during his press conference this afternoon."Manny Diaz? I haven't any comment on Manny,'' Miami AD Blake James said. "I guess Manny is on his own schedule.''Diaz, 44, was Miami's defensive coordinator from 2016-18. He was born in Miami and attended Florida State.
read more
England pacer Mark Wood ruled out of Ashes 2019 due to side strainMark Wood, England's second highest wicket-taker in World Cup 2019, has been ruled out of The Ashes due the side strain he suffered in the World Cup final against New Zealand.advertisement India Today Web Desk New DelhiAugust 2, 2019UPDATED: August 2, 2019 18:44 IST Mark Wood claimed 18 wickets in World Cup 2019. (Reuters Photo)HIGHLIGHTSMark Wood has been ruled out of Ashes 2019 due to a side strainWood was the second highest wicket-taker for England in the World Cup 2019The English pacer suffered a strain in the World Cup final against New ZealandMark Wood who played a vital role in England's successful World Cup campaign, has been ruled out of the ongoing Ashes series against Australia due to a side strain he picked up during the World Cup final at Lord's.Mark Wood felt pain his left side during the final against New Zealand but he continued to bowl despite the discomfort. Due to the strain, the 29-year-old was already sidelined for the first two Ashes Tests and was hopeful to regain fitness to be available for selection for the third Ashes Test.Wood picked up 18 wickets in the World Cup 2019 to become the second highest wicket-taker for his side in the tournament. Of the other English bowlers, only Jofra Archer claimed more than Wood's 18 wickets in the World Cup.The English pacer has been troubled by persistent injury problems throughout his career, limiting him to 13 Tests in the four years since his Test debut, just before the 2015 Ashes.Mark Wood's injury has further deepened England's fast-bowling injury after James Anderson suffered an injury to his right calf during Day 1 of the opening Ashes Test at Edgbaston on Thursday.Anderson had to leave the field after bowling 4 over in the 1st Ashes Test to undergo a scan to discover the extent of the injury.On Day 1 of the ongoing Ashes Test in Birmingham, England fast bowlers restricted Australia to 284 runs. Stuart Broad picked a 5-wicket haul while Chris Woakes took 3 wickets as Steve Smith came to Australia's rescue with his 144-run knock.advertisementAlso See For sports news, updates, live scores and cricket fixtures, log on to indiatoday.in/sports. Like us on Facebook or follow us on Twitter for Sports news, scores and updates.Get real-time alerts and all the news on your phone with the all-new India Today app. Download from Post your comment Do You Like This Story? Awesome! Now share the story Too bad. Tell us what you didn't like in the comments Posted byAnita Jat Tags :Follow Mark WoodFollow James AndersonFollow Ashes 2019
read more
Next Associated Press New YorkAugust 31, 2019UPDATED: August 31, 2019 13:56 IST Daniil Medvedev advanced to 4th round of the US Open. (AP Photo)HIGHLIGHTSDaniil Medvedev beat Feliciano Lopez 7-6 (1), 4-6, 7-6 (7), 6-4 in 3rd round of US OpenMedvedev was jeered during his 3rd round match but he asked the crowd for moreThe Russian will face 118th-ranked qualifier Dominik Koepfer in next matchDaniil Medvedev extended his arms toward the crowd, then motioned for the fans to keep raining down the boos.In New York, they don't wait to be asked.The crowd had been letting him have it since early in his third-round matchup with Feliciano Lopez on Friday night, and the fans who were still there after Medvedev completed the last match of the day at the U.S. Open with a 7-6 (1), 4-6, 7-6 (7), 6-4 victory let loose with whatever voices they still had.In a post-match interview that seemed better suited for WrestleMania than the U.S. Open, Medvedev told fans that he'd won because of their energy."I want all of you to know when you sleep tonight, I won because of you," Medvedev said.As the jeers grew louder and one fan was seen extending his middle finger the No. 5 seed added: "The more you do this, the more I will win for you guys."Medvedev was more contrite later in a brief interview with reporters, adding that he had spoken to Lopez and said his opponent understood.The trouble started in the first set, when a frustrated Medvedev snatched the towel from a ballperson and was given a code violation by umpire Damien Dumusois. Medvedev then threw his racket in the direction of Dumusois, barked something at him and later flashed his middle finger next to his forehead as he walked past the umpire's chair."I was in the heat of the moment. Started losing the momentum, so I mean, was tough," Medvedev said. "Was tough and I don't really remember. I mean, I paid for it the whole match after, because as you saw it wasn't easy. So I'm just happy to win."advertisementThe Russian came into the final Grand Slam of the year as perhaps the hottest player on tour, winning the Western & Southern Open in the last of three straight tournaments in which he reached the final. He'll be favored to reach the quarterfinals, as his next match is against 118th-ranked qualifier Dominik Koepfer.He was asked if he's worried about playing that match and the ones that follow at the U.S. Open with the crowd against him."Tough question to answer," he said, "because what I can say is that I'm working on myself and hopefully I will be better next time."Also Read | US Open: Novak Djokovic thanks fan for motivation after training session confrontationAlso Read | US Open 2019: Roger Federer sick and tired of preferential treatment talkAlso See For sports news, updates, live scores and cricket fixtures, log on to indiatoday.in/sports. Like us on Facebook or follow us on Twitter for Sports news, scores and updates.Get real-time alerts and all the news on your phone with the all-new India Today app. Download from Post your comment Do You Like This Story? Awesome! Now share the story Too bad. Tell us what you didn't like in the comments Posted byAnita Jat Tags :Follow US Open 2019Follow Daniil Medvedev US Open: Daniil Medvedev encourages fans to boo, and they respondDaniil Medvedev is favored to reach the US Open quarter-finals, as his next match is against 118th-ranked qualifier Dominik Koepfer.advertisement
read more
New Delhi: Weeks after Prime Minister Narendra Modi claimed that 40 legislators from the ruling Trinamool Congress in Bengal were in contact with the BJP and would soon change camp, an exodus was seen here on Tuesday.A contingent of the party leaders joined the saffron party at the party headquarters in the national capital, where Mukul Roy, a senior BJP leader of the state told presspersons that it was the party's strategy that few Trinamool faces will represent the ruling party during the recent general election but will help BJP in the ground. Also Read – Pak activated 20 terror camps & 20 launch pads along LoC"We cannot reveal all of our strategies to you. It was decided earlier during elections that TMC leaders who were in touch with us would represent the TMC but would work for us," Roy claimed during the media briefing. Two Trinamool MLAs, Mukul Roy's son Subhranshu Roy from Bijpur and Bishnupur's MLA Tushar Kanti Bhattacharya and Devendra Nath Roy CPI-M MLA from Hemtabad, North Dinajpur joined BJP along with 63 TMC counsellors from Kachrapara Municipality, Halisahar Municipality and Naihati Municipality. Also Read – Two squadrons which participated in Balakot airstrike awarded citations"We are glad to announce that now three of the Municipalities are under Bharatiya Janata Party's grip. As 17 counsellors from Kanchrapara municipality out of 24, 17 out of 23 counsellors of Halisahar and 29 out of 31 counsellors from Naihati municipality joined, including the chairpersons and their deputies," Roy added. Meanwhile, the saffron party launched a 'joining campaign' in seven phases like the recent Lok Sabha elections, the West Bengal in charge of BJP and party's general secretary Kailash Vijayvargiya said. "From the first week of June, there will more phases of joining," he said. Sources said that six more MLAs of Trinamool are likely to join BJP on June 1, 2019, after the Prime Minister Narendra Modi will take oath for his second term. In April, the Prime Minister had said at a rally near Kolkata, "Didi, on 23 May, the day of results, the lotus will bloom everywhere and your MLAs will leave you and run. Even today, Didi, 40 of your MLAs are in contact with me".
read more
VICTORIA – Real estate experts say the British Columbia government started to build a strong foundation for more affordable housing in Tuesday's budget, but opinion varies on the expected outcomes.Finance Minister Carole James is trying to ease the province's housing crisis by introducing a new tax on property speculators, expanding and increasing a tax on foreign homebuyers and spending $6 billion to build affordable housing over the next decade.James said she expects to see property values start to drop as her budget measures kick in."We're an amazing province," she said Wednesday after speaking to the Greater Victoria Chamber of Commerce. "There's no question people are going to want to live in B.C. But we need to see a moderation and my hope is, by addressing both supply and demand, you'll see more supply in the market that will ease some of the cost pressures and you'll see a moderation."Tom Davidoff of the University of British Columbia's Sauder school of business said he hopes the speculation tax will help make the lower end of the market more affordable, particularly for condos.The levy will be introduced this fall, targeting foreign and domestic homeowners who do not pay income tax in B.C., including those who leave homes vacant.In the 2018 tax year, the rate will be $5 per $1,000 of a property's assessed value. Next year, the rate will rise to $20 per $1,000 of assessed value. It will initially apply to Metro Vancouver, the Fraser Valley, the Victoria area, the Nanaimo Regional District, Kelowna and West Kelowna.A non-refundable income tax credit will also be introduced to offset the new levy, providing relief for people who do not qualify for an exemption but who pay income taxes in B.C.James said B.C. residents with multiple properties, such as a summer cottage, will get the levy back as a credit on their income tax refund. But property owners from out of province will be dinged if they leave their B.C. home vacant, she said.The tax makes a lot of economic sense, Davidoff said, because B.C. has high income and sales taxes but low property taxes, which encourages vacationers to buy property and makes life more expensive for workers."That is the worst possible idea in a market like Vancouver where you have a tremendous amenity level and it's so hard to build," he said. "We're such a draw for people who don't want to work here, but do want a lovely vacation home."People who are affected by the new levy might sell their properties, freeing up housing for locals, he said.One issue the budget didn't directly address is zoning, Davidoff said, adding that the taxes on speculation and foreign buyers might provide some indirect help because they will "bash" the high end of the real estate market. That encourages people to push for changes in zoning density to keep their property values up, he explained."The property they own is going to be worth a lot less than it was before this tax. When you have new zoning, there's a trade off — your property becomes more valuable because you can put greater density on it, but you don't like what's happening to your neighbourhood," Davidoff said.He said the changes make it more attractive for people to subdivide a single luxury property into five or six moderately priced properties.Cameron Muir, chief economist at the Real Estate Board of B.C., said plans to help build 114,000 affordable housing units will offer much needed supply for rental and low-income properties.But he said a tremendous undersupply of available homes in Metro Vancouver, Victoria and Kelowna, coupled with B.C.'s strong economy, will keep home prices from dropping."In terms of market impacts, it may be great to raise tax revenue, but this is not going to have a demonstrable impact on housing markets," said Muir. "The chief culprit of rising home prices is the inability to supply the housing market in a timely fashion."The head of an association of real estate developers across B.C. said measures in the budget won't bring down prices for non-subsidized housing.An additional property transfer tax on homes worth more than $3 million will make it more expensive for developers to acquire land and that cost will be passed on to buyers, said Anne McMullin, president and CEO of the Urban Development Institute.There also isn't enough labour to build thousands of new affordable housing units while keeping pace with the demand for housing built at market prices, and unless the province works with municipalities to speed up approval times, home prices will remain high due to a lack of supply, she added."You can't say 'I'm going to add all these below market and social housing (units) to the market place, to the labour pool, to the industry,' without dealing with the supply side, without dealing with the long processing times, without dealing with the lack of competition in the marketplace," McMullin said.— With files from Gemma Karstens-Smith in Vancouver.
read more
Rabat – In what could be considered a first in the Moroccan parliament, the Authenticity and Modernity Party' s  (PAM) parliamentarians decided to return their past three months' compensation to the Moroccan General Treasury.This Monday and Tuesday morning, PAM MPs kept to their word, carrying out the Party's decision to return the three months' compensation they received to the treasury of state, which they considered to be undeserved because of the Parliament hiatus.Khalid Adennoun, PAM spokesman and member of its official office, published a picture of a check deposit of MAD 84,000 to the Treasury of the Ministry of Economy and Finance,as well as pictures of Latifa Al Hamoud, another PAM MP, returning her compensation to the treasury. Last week, 102 PAM parliamentarians voluntarily took the decision to return their compensation by March 13.As the delay in forming the new government continues, PAM MPs felt that they do not deserve  compensation because of inertia experienced by the parliament.Such compensation amounts to MAD 35,000 per month for each member of parliament, and if all PM MPs commit to the decision, a total sum of MAD 10 million will be returned to the General Treasury of the Kingdom.The PAM  is currently drafting a law to create unified pension system for the members of the House of Representatives and the House of Councilors to ensure that MPs do not benefit from their pension until they reach the legal age of retirement.According to an article published on the PAM website, the law would also set the MPs and State's participation fees at MAD 2900 per month, stressing the need to stop the MPs pension in case of their death.It would additionally limit the monthly pension for members of the House of Representatives and members of the House of Councilors at a MAD 1000 per month for each full legislative year. read more
4 June 2007United Nations Secretary-General Ban Ki-moon today condemned the brutal killings of two employees of the Sri Lankan Red Cross at the weekend and offered his condolences to their families. Mr. Ban demanded that the police thoroughly investigate the incident and reminded the Government of its obligation to investigate the murders of 17 Action Contre la Faim aid workers who were killed 10 months ago, according to a statement released by his spokesperson. "The Secretary-General is deeply concerned about the security of civilians and aid workers in Sri Lanka and reminds all parties in the country that aid workers have a right to protection at all times," the statement said. Mr. Ban has spoken out repeatedly this year against the intensifying violence between the Sri Lankan Government and the Liberation Tigers of Tamil Eelam (LTTE) and called for them to return to the negotiating table. read more
26 February 2008The United Nations political chief is on his way to Moscow to discuss a number of issues with Russian officials, as part of a regional tour that also included visits to Tokyo and Seoul. Yesterday, Under-Secretary-General for Political Affairs B. Lynn Pascoe attended the inauguration of President Lee Myung-bak of the Republic of Korea. He was joined there by Secretary-General Ban Ki-moon's Deputy Chef de Cabinet and Special Adviser Kim Won-soo.UN spokesperson Michele Montas told reporters that the delegation had a "very warm" meeting with the new President, who expressed strong interest and determination to expand, as part of his country's global diplomacy, its role in the UN, including on climate change, increased participation in peacekeeping operations and official development assistance (ODA).Before visiting Seoul, the delegation was in Tokyo where it had discussions with Japan's Minister for Foreign Affairs, Masahiko Koumura, and other senior officials on the areas where Japan and the world body could further strengthen their interaction on UN reform, international peace and other issues of mutual interest, Ms. Montas said.Mr. Pascoe conveyed the Secretary-General's strong appreciation for Japan's contributions to the Organization. He added that the UN will work for the success of the upcoming Group of Eight (G-8) Summit in Hokkaido, as well as the Fourth Tokyo International Conference on African Development. read more
The Prime Minister also slammed some media institutions who have been critical of the Central Highway Project. (Colombo Gazette) Replying a query raised by opposition chief whip Anura Kumara Dissanayake, the Prime Minister said, Sri Lanka has to discuss how to obtain funds in future. "We will not receive concession and aid after 2019. It has been communicated to us by the ADB and WB. It is better to discuss that how we can find the funds in future," he said. Sri Lanka has been informed by the Asian Development Bank (ADB) and the World Bank (WB) that it will not receive any concessions or aid after 2019, Prime Minister Ranil Wickramasinghe told Parliament today.Wickramasinghe said this while making a special statement  to the House on the Central Highway Project.
A major teachers union is suing the U.S. Education Department over a program designed to forgive student loans for public workers but which has been beset by problems.The American Federation of Teachers filed a federal lawsuit in Washington on Thursday alleging the Public Service Loan Forgiveness program has been mismanaged, violating the Constitution.The program was created in 2007 and promised to forgive student loans for graduates who made 120 monthly payments while working as teachers, nurses or other public workers.Just 1% of applications have been approved. Many applicants say they were wrongly rejected or weren't notified they had the wrong type of loans.The lawsuit asks for improvements to the application system and a new appeals process.The department said it does not comment on pending litigation.Collin Binkley, The Associated Press read more
AddThis Sharing ButtonsShare to TwitterTwitterShare to FacebookFacebookShare to RedditRedditShare to 電子郵件Email WestJet November traffic grows, but load factor dips on higher capacity WestJet Airlines signalled that the travel market remains strong, even though its November load factor fell from last year's record as its overall capacity grew faster than passenger traffic.The Calgary-based airline's planes flew 79.7 per cent full in the month, down 2.9 points from the same month last year, but up from 79.2 per cent in October.Traffic measured in revenue passenger miles increased 5.7 per cent, on a 9.4-per-cent increase in capacity. The carrier flew 1.4 million passengers, up 3.8 per cent from the prior year."We are very pleased with the achievement of our second-highest November load factor, two percentage points better than our third highest, as our strong traffic growth continued in the month," said president and CEO Gregg Saretsky.WestJet's Encore regional service has added Terrace, B.C., to its growing list of destinations. It plans to launch Encore in Toronto next summer.Meanwhile, Air Canada (TSX:AC.B) said its November load factor fell to 76.5 per cent from 78.1 per cent a year ago.The drop came as the airline increased system-wide capacity by 3.3 per cent, while system traffic increased 1.1 per cent."Major market segments, notably the U.S. transborder and Latin America and the Caribbean, experienced traffic growth in a month that is typically challenging for international carriers," Air Canada president and chief executive Calin Rovinescu said."Capacity added during the month was largely at significantly lower incremental cost due to the deployment of our high-density Boeing 777s and Air Canada rouge aircraft reconfigured with more seats."WestJet (TSX:WJA) expects its capacity — as measured by available seat miles — will grow by seven per cent in December, eight per cent in the fourth quarter and 8.5 per cent for the full year.In 2014, system-wide capacity is expected to grow by four to six per cent, with WestJet Encore representing about half that growth.Despite the lower load factor, which measures the percentage of its planes filled with paying passengers, analysts said the robust November traffic numbers point to a continued healthy market."New capacity is clearly stimulating new demand, in particular on the domestic front as WestJet rolls out their new regional low cost subsidiary, Encore," said analyst Walter Spracklin of RBC Capital Markets."The key here is that while system-wide load factor compressed for the month, it remains healthy at levels close to 80 per cent and was on the back of a firmer pricing environment."However, analyst David Tyerman of Canaccord Genuity said the lower load factor could feed investor anxiety that WestJet is trying to add too much capacity into the market."We think the results are better than the headlines suggest," he said.Tyerman expects WestJet has good earnings growth potential from the launch of premium economy seating that should add about $80 million in annual revenues. He also pointed to WestJet Encore, that should add 50 cents per share in earnings by 2018, U.S. and international growth and the benefits from cutting $100 million of costs.Air Canada also announced Wednesday it will fly its new Boeing 787 Dreamliners between Toronto and Tel Aviv, beginning in July.The airline plans to preview the new aircraft on select domestic and transatlantic routes temporarily once the first three planes are delivered next spring.Air Canada has ordered 37 of the planes which should be delivered by the end of 2019. The order includes 15 smaller 787-8 versions and 22 larger capacity 787-9s that should begin to enter the fleet in July 2015.As it takes delivery of the aircraft, the airline plans to transfer older Boeing 767s and Airbus A319s to its low-cost subsidiary Air Canada rouge.On the Toronto Stock Exchange, WestJet's shares were unchanged at $28.11 in Wednesday. Air Canada's shares hit a 5 1/2-year high, closing at $8, up 27 cents or 3.5 per cent. by Ross Marowits, The Canadian Press Posted Dec 4, 2013 2:16 pm MDT read more